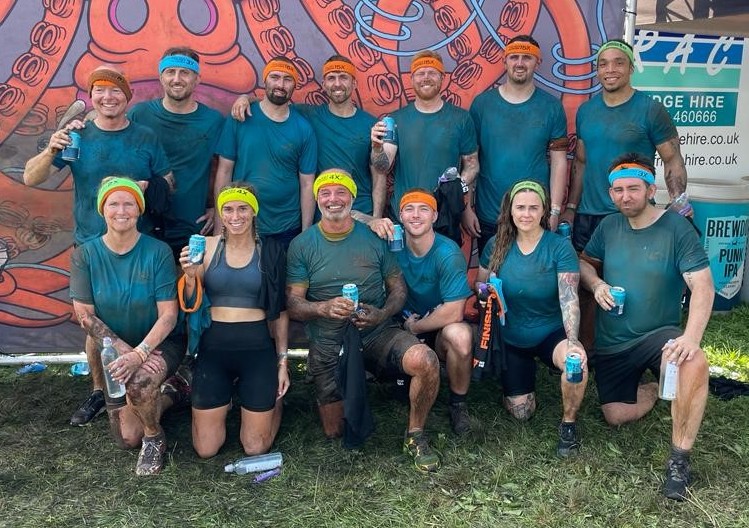 A fired up team of funeral workers ended up unrecognisable but happy to have raised thousands of pounds for charity after taking part in the North West Tough Mudder last month.
Funeral supplies company Hallidays Ltd entered a team of 13 in the event on 9 September, comprising a mix of factory and admin staff, family and director Richard Halliday.
Great fun but a serious business too, this is the fourth year Hallidays have taken part. As team member Emily Carson explains: "We train every Thursday straight after work, alternating boxing and circuit training but never train running anywhere near that sort of distance! Training resumes this Thursday ready for next year."
She continued: "All 13 of us completed it in our fastest time yet despite the blistering heat! We ran 15k in 28 degrees, taking on 31 obstacles from thick mud and ice water to electric – yes, we got electrocuted!
"More than £5,000 has been raised with donations from family, friends, suppliers and customers. Afterwards we all had some food and drinks in the sun. A great day was had by all and lots of money raised for a great charity close to a lot of us."